About Us
A Renaissance Woman, N'Shama Sterling, was born with dancing and music in her heart. She studied ballet and tap from the time she was three, and her dream always was to become a member of the Rockettes and dance on the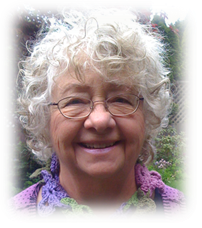 stage at Radio City Music Hall. Alas, thwarted in her plans by only growing to a height less than five feet, she turned her attention to the dance of science and spirit, attaining degrees first in Electrical Engineering and later a Master of Arts in Organizational Leadership.
She has spent nearly a quarter of a century leaving a legacy of systemic thinking with The Boeing Company, first as an employee and later as a consultant. N'Shama also has spent over a decade immersed in the study of The Art of Spiritual Guidance, which supports the unfolding of spiritual dimensions as part of the journey of the soul. Her guidance led her to deeply explore the system of the Enneagram which she currently uses bringing disparate systems together for the benefit of expanding consciousness. N'Shama rediscovers the dancing in her heart whenever she dances or leads the Dances of Universal Peace.
Singing in the choir from the age of ten, she joined the glee club in college and began to find her own unique musical voice in her mid-twenties when she fell in love with Joan Baez and picked up her first guitar. Now she performs with her husband Cedron in the musical group TRIÚIR, as a multi-instrumentalist and singer-songwriter. She has three grown children, all extraordinary musicians, and a beloved granddaughter, who is a kindred spirit. N'Shama is an avid reader and ongoing student of psychological, spiritual and creative thought.
A Renaissance Man, Cedron Sterling, began his musical journey playing the clarinet in grade school and tinkering on the family piano. He picked up his first guitar at the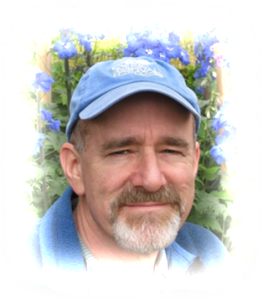 age of twelve while recuperating from a traumatic head injury, and spent the entire summer absorbed in enhancing his skill. His involvement with the arts flourished in high school as he performed myriad roles in school plays, musicals, and a mime troupe.
An avid follower of the hit Rock bands of the 60's and 70's, he made a surprising turn when he first listened to the "Maid in Bedlam" album by the John Renbourn group.  Folk rock and Elizabethan ballads suddenly loomed appetizingly before him and led to a life changing collaboration with one of his closest friends N'Shama, who later would become his beloved wife and musical partner.
Cedron's life-long appetite for playing numerous instruments most likely came from his multi-instrumentalist father who first introduced him to the likes of Bob Dylan, Joan Baez, and Peter, Paul, & Mary.  Early memories of singing with his father awakened an innate talent for finding harmonies in almost any song which would later become a hallmark sound when performing with N'Shama.
Enraptured by the sound of wind instruments and intoxicated by the vibration of the Celtic Bouzouki, he almost effortlessly found the energy and skill to expand his instrumental repertoire, furthering the ways he could enhance the music he created and performed with others.
Over the years, Cedron's passion in life has been the relentless pursuit of service to others through the healing arts, where he has worked extensively with persons at the
end of life. Over the last decade, he has built a flourishing private practice utilizing Myofascial Release as a core tool in helping people with chronic pain and tightness in their bodies.  His healing arts website can be found at: www.CedronSterling.com.